Dont forget the Hughes' Sproose Goose!
Maybe i can inspire you a bit with a few ideas for the rules.
I tried to make some rules by my own but till now there are lot of ideas but no final rules.
BOMBER or BIG Planes
Damagediagramm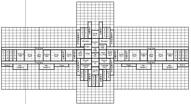 Additional a bomber has 2 extra wingsections. This image is a concept for a pusher. The idea behind the extra wingsection is that bombers have more wingspan then normal planes.
This rule is similar the autogyro rule where the wings are cut off the damagediagramm.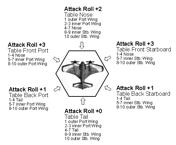 Concept of a new hit table for the new wing sections.
max G: 1
no light stick allowed
BTN: 0-2
a new weight/cost table calculation.
Redlining:
normal as all other aircrafts
max Decel: 1
Stalling:
Bombers cannot stall
Engines:
at least 2
Turrets 1-3
Historical bombers have more turrets but for the balancing (the default zeppelin of the boxed set has 8 engine pod turrets) it is better to limit them.
if there is a maximum of 3 turrets ther will be allways a dead angle.
Turret Firearcs: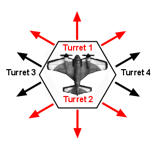 Crew:
pilot + co-pilot + 1 gunner per turret
Rocket hardpoints:
8(BTN 2) 12(BTN 1) oder 16(BTN 0) ???