Unit History:
The EVG was formed in December 1936, in the Empire State, for defence of the Chinese state against Japanese attack and expansion.
Although nothing official was said, Laguardia supported their formation, and supposedly ensured that returning airmen at a later date, would retain their former rank and status in Empire air militias.
In total, 60 airmen were recruited from the Empire State, and another 60 from Pacifica, Arixo, and Texas. The call went out for experianced fighter pilots. Not until after their arrival in China, did the EVG commander (Chennault) discover that many of his new recruits, had embellished their records, many being rookie pilots, or newly approved for bomber and cargo aircraft.
Although a setback, Chennault worked this to his advantage, by using their greenness, and instilling his tactics into them, that may have been harder to do to a group of veteran pilots. These new tactics were specially developed to combat the numble Japanese fighters.
The Mitsubishi A5, is a perfect example of the typical Japanese fighter. Capable of high speed, but with virtually zero maneuverability, and at lower speeds (under 250 MPH), they are capable of pulling extremely tight maneuvers.
To combat these highly manuverable fighters, Chennault is proposing the "Slice and dive" tactics, involving a high speed attack run against enemy aircraft, and instead of going into a turning fight, redlining the engine and diving away. His original plans were quite successful, although only tested by a handful of pilots. However recently these tactics have proved less usefull due to the introduction of faster Japanese fighters, capable of matching a J2 fury (The primary EVG aircraft). Chennault has amended his plans, by dividing a typical attack squadorn into two parts, with one engaging the Jap fighters directly and keeping them occupied, while the 2nd segment makes attack runs, switching off as damage to planes increases.
--------------------------------------------------------------
Squadrons
Currently the EVG is organized into 5 Wings scattered over China. For the moment the various factions in China are leaving the EVG to themselves, the EVG not having picked a side in the war (Communist or Nationalist).
The locations of the various squadrons are sketchy, with reports coming out of China being rumors and little more. It is known that there is a total of 8 airbases throughout China in use solely by the EVG, leaving the Japanese guessing as to which sector the unit is based.
The First Pursuit Wing is the Hells Angels. It consists of 16 J2A1 Furies. It is stationed on the northern border of Japanese Manchuria, across the Japanese lines from Korea, and is tasked with making offensive air patrols over Japanese territory, destroying any patrolling fighters, and draw resources from other fronts.
The Second Combined Wing is the Panda Bears, consisting of 8 J2A1 Furies and 8 P2 Warhawks. It is one of the most active EVG Wings, being deployed near the southern coast of China, it's main goals being the attacking of Japanese surface shipping that is bringing military supplies to the coastal Japanese strongholds.
The Third Combined Wing is the Adam and Eve. Stationed aboard the EVG Liberation, a converted combat zeppelin in use by the EVG. It consists of 8 J2A1 Furies and 8, P2 Warhawks. It has no known combat sector, but is on constant patrol over the Chinese front. Several times it has turned up in a single area, when it was thought to be hundreds of miles away, usually brining a deadly surprise to the Japanese. This is the most offensively oriented Wing on duty in the EVG, having been on several long combat sorties deep into Japanese controlled space, usually supported by land-based long range fighters, such as the Yakovlev 4(Whenever support can be arranged from the various factions).
The Fourth Pursuit Wing, the Screamin Demons, consists of 16 J2B2 Furies, is stationed midway of the Japanese lines, in between the First and Second EVG Wings.
The Fifth Pursuit Wing, the Empire's Angels, is a mixed pot unit. It is the tail ends of all the squadrons, taking the patched up and worn fighter craft, which is adequete considering it's role. It is not a front line unit, but acts as both a reserve unit, and as a defence for the more important rear area headquarters of both Chennault and the Chinese government.
Although both Nationalist and Communist air units are on constant standby, the EVG presence ensures there is one unit that will not be swayed to "Forget" a bomber targeting the opposite side's industries, headquarters,etc.
Among it's aircraft are 6 J2A1 Furies, 4 J2B2 Furies, 1 A5 Mitsubishi, 2 Yakovlev 4's, 1 Bell Valiant, and 2 Grumman Avengers.
------------------------------------------------------------------------
Military force:
The EVG currently uses (Almost) exclusively Curtiss-Wright aircraft. When it was formed, a shipment of 100 Planes was sent ahead of the EVG airmen to British controlled Burma, where they were assembled and flown "Over the hump", to their man stations. The aircraft were bought with combined funds, from both Pacifica (Unofficially), the British Crown, China, The Empire State(Unofficially), and several private donations.
The EVG initially recieved 50 J2A1 Furies, 30 J2B Furies, and 20 P2 Warhawks.
The Furies were special orders, and had a number of changes. One thing both had in common was the removal of the .70 Caliber "Goliath" cannon, a weapon with a notorious reputation for jamming at inconveniant times. It was replaced in differant variations. In addition all aircraft were fitted with RAF standard weaponry, that is the calibers and machine guns currently in use by the RAF, this is due to the relative proximity of India (A British holding) and the relatively lively arms trading which involves many British weapons flowing to the Chinese Nationalist side.
The J2A1 Fury is the most common plane in the EVG at the moment, It is a standard Fury, with a few modifications. It took out the entire armament on the Fury and refitted it with new weapons. Paired .50 Caliber cannons and a quad .30 caliber layout, with both sets of calibers fire-linked (Due to the relative in-experiance of many EVG members). In addition with 260 extra pounds of space, two extra hardpoints were added, bringing the total of the crafts hardpoints to six.
The J2B2 Fury, is the fastest plane in the EVG arsenal. It traded the additional weight for speed. WIth the removal of the Goliath, there was room for an engine nearly twice as powerful, increasing the speed to 300 MPH, and acceleration up to 98.4 FPS, in addition, the engine is far superior to it's contemperaries. Of course this aircraft carries the standard 4 hardpoints common on a Fury, and instead of the .50 calibers of its slower cousin, instead carries .40 Caliber machine guns and the usual Quad .30 layout.
The P2 Warhawks the EVG has have been specially modified as well. Although the modifications had reduced the Warhawk's wing integrety (Now only capable of pulling two G's easily), it has upgraded the armor by 80, and has added 8 hardpoints to the design. Although no faster, it is a far more capable ground attack craft than its standard model cousin.
The British Empire also sold the EVG a converted cargo zeppelin, which was renamed the EVG Liberation. It is capable of speeds of 85 MPH, and can carry 16 fighters. It has had heavier cloth armor installed over the light standard cargo armor, and they added six, 5" deck cannons. Not enough for combat against another combat zepelin. But enough to down a cargo zeppelin, or bombard ground targets.
In the cargo holds of the zeppelin were numbers of both aging 3" flak guns and a quartet of the new QF 3.7" flak guns and an arrangement of ground mounted machine guns, and even a half dozen 40MM flak auto-cannons. With these the EVG have recruited a number of Indians, non-aligned Chinese and a select few British who were former AA gunners. WIth these, the EVG have an effective second line of defence against air attack.
----------------------------------------------------------------------
Unit Organization: EVG "Squadrons" are more enlarged flights than they are squadrons in most senses. Whereas The EVG has been reduced to squadrons of 8 aircraft, through losses, and stripping for parts.
Currently the EVG's "Official" status, is 8 plane squadrons, with 2 squadrons per Wing.
------------------------------------------------------------------
Unit Rules: EVG Pilot's Sixth Sense skill MUST be set at 1 for wing pilots, and 2(or less) for leads.. They are both green pilots, and have been using the "Slash and run" technique.
Confusing rule(Description of it, not the rule itself ). EVG players Natural touch skills are INCREASED 50% when redlining the engine, and DECREASED 50% when pushing the G's, for landing procedures the Natural touch skill normal.
Example. A pilot flying a fury has a Natural touch skill of 6. To redline the engine his Natural touch would be 9, (6+3), to push the G's his Natural touch would be 3.
Before a mission each pilot must make a die roll. On a result of a 1 or 2, that pilot must sit that mission out, due to lack of parts, fuel or ammunition.
---------------------------------------------------------------------
Pilots of note:
Robert Neale. 1st Pursuit Wing Commander. AIrcraft:J2A1 Fury.
Stats: 6-2-4-9-5-3.
A competant commander from the Empire State, not alot is known of this pilot other than he shot to Squadron upon joining the EVG and has proven a good leader ever since, his squadron having the highest kill ratio of the entire EVG.
---------------------------------------
David Lee "Tex" Hill. 2nd Combined Wing Commander. Aircraft:J2A1 Fury
Stats: 8-2-6-7-5-3
Born a native Texan, David Hill joined the Texas Air Rangers at age 18, and later went on to serve on the Mexican border, and having a distinguished combat career (Downing 3 Mexican aircraft, 2 in one skirmish) before the EVG recruiters came calling. When they did arrive, he awaited approval from his squadron commander before jumping at the chance for actual combat, the border station with Mexico being slow. Upon being shipped to China he served well again, rising to flight leader, and then to Squadron commander when his Captain was shot down over Japanese lines.
------------------------
Jack "Rocketeer" Jameson. 3rd Combined Wing Commander. Aircraft:P2 Warhawk
Stats:6-2-9-1-5-4
A loyal Pacifica-born pilot, he has proven a valuable asset to the EVG, albeit somewhat strange. He is a normal flyer in ever aspect, other than his gunnery usage. He has removed all 4, .60 Caliber cannons off of his Warhawk, and instead reinforced his rocket hardpoints, bringing the total number up to 26 additional hardpoints, plus his stock number of 10, giving him 36 rockets at his disposal, which he frequently overloads. His excellent gunnery skills allow him to use the missiles effectively, and even his bombing skills are quite exemplary. In one attack on a Japanese supply and reinforcment column, consisting of trucks, personal carriers and even half a dozen tanks, he overloaded his Warhawk with an astounding 9,000 pounds of bombs (Double what his configuration can handle ordinarily), he dropped his overloaded bombs on his first pass, obliderating the tanks, and on his following passes, carefully picked off the remainder of the convoy.
-------------------------------------
Jane "Stripper" Miranda. Fourth Pursuit Wing Commander. Aircraft:J2B2 Fury
Stats:7-1-7-5-3-4.
A curvacious Empire State pilot, she certainly has lived up to her callsign, both in and out of the aircraft, her trademark being to dive close behind an enemy aircraft and double down on her guns, stripping away the armor. Using a personally purchased pair of Hispano-Suzia .405 Suzia cannons, and quad layout of Sperry-Browning Zephyrs, and loading them with dum-dums, even the heaviest aircraft fall quickly before her guns. Her entire loadout of hardpoints is installed rear-facing and loaded with flash and flak rockets. After making an attacking dive through a Japanese flight, she can leave behind confused and dis-arrayed pilots, allowing the second wave of lesser experianced pilots easier pickings.
----------------------------------------------
Chinese theator of operations.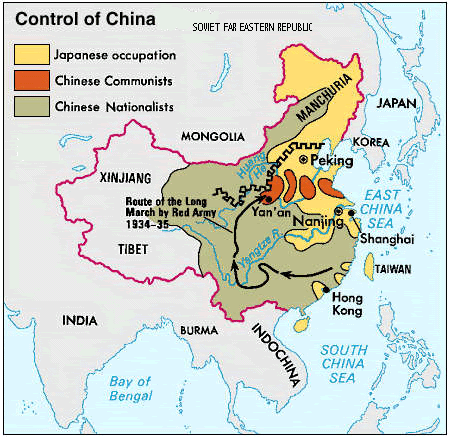 Quote By Grant.